It seems that cooking shows have become more and more popular, and chefs are the new celebrities. Gordon Ramsey, Giada De Laurentiis, Paula Deen, everyone knows these names. Even Paris Hilton started her show on Netflix, which proves that cooking programs are in high demand. Yet, there's one person who's ahead of the game, and he's not on TV. Alan Wong is the wealthiest and most famous chef in the world. He's "the godfather of modern Hawaiian cuisine," writes TheList.com, and one of the twelve chefs who contributed to the development of Hawaiian cuisine. To find out why he's a godfather and the wealthiest celebrity chef in the world, check out this article.
The Beginning
A post shared by Alan Wong's Honolulu (@alanwongs)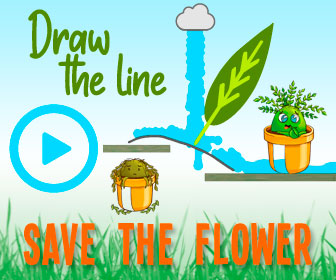 Born in Tokyo to a Japanese mother and half-Chinese and half-Hawaiian father, Alan worked as a dishwasher in the Waikiki Beachcomber Hotel in Hawaii, Honolulu. Eventually, Wong became a restaurant manager and went to the Kapi'olani Community College Culinary Arts program; that was the requirement for advancement in the restaurant business. Next, Wong completed an apprenticeship in West Virginia at the Greenbrier Hotel. But his path to success started from the period he worked at Lutece in New York, where he met his mentor, Chef Andre Soltner; he helped Wong master his cooking savoir fair. That's not surprising – Andre Soltner is first America's superstar chef, as Wiki writes. Well, despite having a positive experience working in the mainland, Wong had strong intentions to return to Hawaii.
A Work In Process
Wong opened his first restaurant, The Canoe House, in 1989 at the Mauna Lani Bay Hotel and Bungalows in Hawaii. In 1991, along with eleven other Hawaiian chefs, he launched Hawaii Regional Cuisine. The main idea of the organization is to develop Hawaiian cuisine by cooking the dishes from local products. The chefs cooperated with the local fishermen, ranchers, farmers, and businesses to make the Hawaii regional cuisine more noticeable and relevant to Hawaiian culture. In 1992, the chefs compiled a cookbook, The New Cuisine of Hawaii, which was eventually sold for charity.
RELATED: Man Goes Dining At Salt Bae's New London Restaurant, Pays $321 As Service Charge
His Path To Success
A post shared by Alan Wong's Honolulu (@alanwongs)
Step by step, Wong became a self-made brand. In 1994, he was recognized as one of 13 Rising Chefs in America by Robert Mondavi Winery. In 1996, Wong was the winner of the James Beard Award for Best Chef: Pacific Northwest. Later on, one of his restaurants was ranked the sixth in America's Best Fifty Restaurants list by Gourmet Magazine. The same year, in 2001, he became the Chief of the Year by Sante Magazine for Wine and Spirits. Next year, his eponymous restaurant was inducted into Nation's Restaurant News Magazine's Hall of Fame. Eventually, the establishment was recognized as the best Honolulu restaurant in Honolulu Magazine's Hale Aina Awards 18 times! In addition, Alan Wong's restaurant was the only Hawaiian restaurant ranked among 'America's Best 50 Restaurants' by Gourmet Magazine.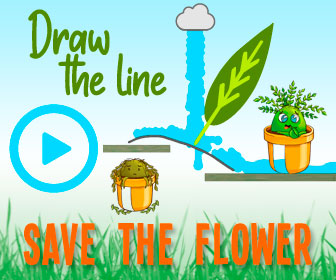 Also, in the Ilima Awards, it was voted Hawaii's best restaurant for a decade. In 2003, Wong was recognized as the 'Master of Hawaii Regional Cuisine' by Bon Appetit Magazine. And his list of accomplishments is far from ending.
Alan Wong tried himself in other spheres as well. He has written two cookery books (Alan Wong's New Wave Luau (1999) and The Blue Tomato – The Inspirations Behind the Cuisine of Alan Wong (2010). They won a Ka Palaoala Po'okela Book Award for Excellence in Cookbooks in 2011 and in the Chefs and Restaurants category two with the International Association of Culinary Professionals Cookbook Award in 2012. Also, he appeared in the Top Chef reality show as a guest judge. In addition, due to his solid experience, Wong serves on the boards of many prominent institutions, like the Hawaii Seafood Promotion Committee, the Hawaii Agriculture Foundation, Leeward Community College, and the Culinary Institute of the Pacific food service programs.
Later on, he was engaged in politics, in some way. Alan Wong became a member of the Diplomatic Culinary Partnership Initiative, started by Hilary Clinton. And, Alan Wong cooked a lau for the then President Obama, for the annual White House Congressional picnic for members of the Congress and their families at the Whitehouse. In 2013, Wong was induced to the American Academy of Chefs Culinary Hall of Fame.
Alan Wong's net worth is $1.1 billion, which is the highest among famous chefs. No wonder why considering how much effort was made to accomplish all of what he has and raising awareness about the Hawaiian cuisine and culture. For now, he owns restaurants in the USA, China, and Japan.
READ NEXT: The Billionaire Bunker: Inside Ivanka Trump's $24 Million Mansion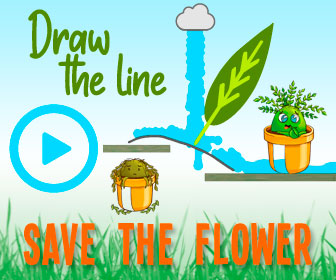 Sources: TheList.com, Alanwongs.com,
Source: Read Full Article