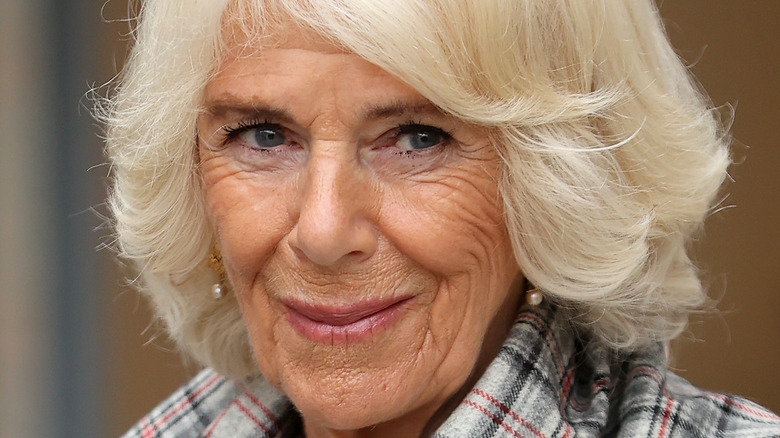 Chris Jackson/Getty Images
By Stephanie Kaloi/Sept. 7, 2021 4:50 pm EDT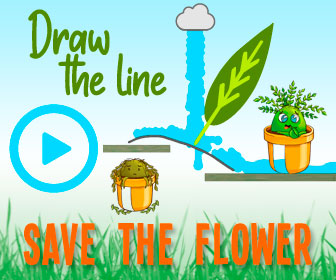 Camilla Parker Bowles is the wife of Prince Charles, the future king of England, which makes her the stepmother to his sons: Prince William and Prince Harry. However, as many casual royal followers well know, Charles and Camilla haven't had a storybook romance (per Bustle), and William and Harry didn't even meet their father's then-girlfriend until after their mother's tragic death in 1997, according to the Daily Mail.
In some ways, the royal family is like any other. After all, they're people, too, and that means their relationships are going to be messy at times. When you factor in the fact that they are part of a practice that dates back to the 11th century (via Royal Central) and that is in place to serve the citizens of Britain, it's not surprising that sometimes that mess spills over into the public eye.
But despite what we see on the streets, there's still a lot more that goes on in the royal family behind closed doors. Here's a deep dive into the relationship William and Harry have with their stepmother and how that relationship has grown and changed over the years.
Prince Charles cheated on Princess Diana with Camilla Parker Bowles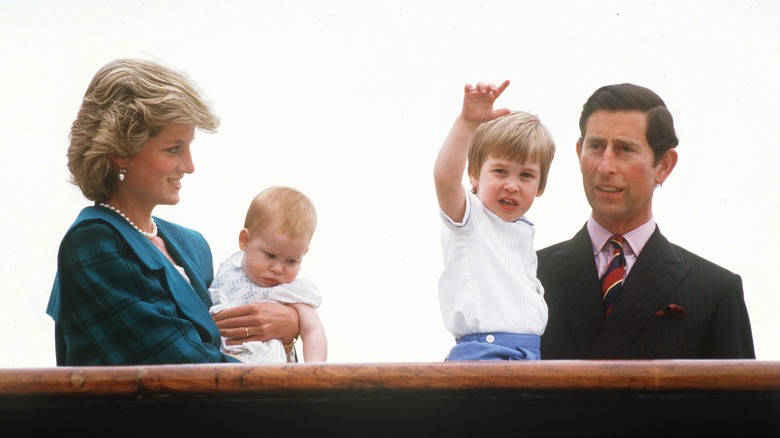 From the jump, it's no surprise that Prince William and Prince Harry might have experienced a multitude of positive and negative feelings about Camilla Parker Bowles. No matter how close the threesome may be these days, in the late 1990s, this was still the woman that their father cheated on their mother with and that had to sting.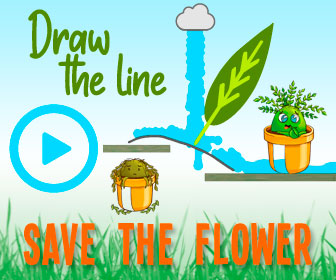 The affair between Prince Charles and Camilla was also well documented, which likely made it difficult for William and Harry to escape. Princess Diana was well aware of the relationship, and she and Charles reportedly had huge fights about it at home, presumably while the boys were there, according to the Daily Mail. Royal author Penny Junor revealed that while it's not entirely clear how early Harry learned about the relationship between Camilla and Charles, William was well aware of Camilla and just how his mother felt about her.
As Junor explained to the Daily Mail, Diana even had a specific nickname for Camilla that she reportedly used in front of William: "Indeed, Camilla's name was never far from Diana's lips — she called her 'the Rottweiler' — and the epithet was frequently accompanied by vitriol or tears." The connection undoubtedly had an impact on the young royal.
Princess Diana's unexpected death changed things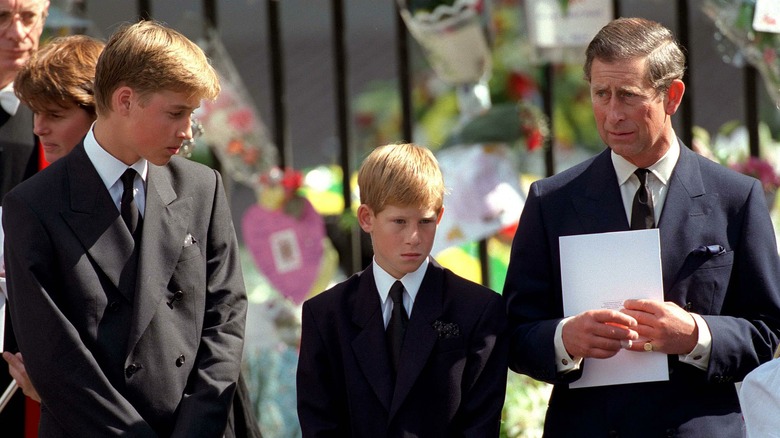 Princess Diana's death in 1997 changed a lot for the royal family. For starters, her tragic passing was completely unexpected; Diana was in Paris, France, with her boyfriend Dodi Fayed, when the vehicle they were in crashed in a tunnel. No one in the car was wearing a seatbelt, and Dodi and the car's driver died at impact. Princess Diana suffered extensive internal injuries, including damage to her heart that was impossible to repair. She was declared dead two hours after the crash occurred, as PopSugar noted.
Prince Charles and Diana had divorced a year before she died, and he'd made the decision to tell Prince William and Prince Harry about his revived relationship with Camilla Parker Bowles two months before Diana's passing, according to the Daily Mail. William was reportedly hesitant about the pairing, and Charles decided to shelve the conversation for a while (via PopSugar), likely hoping that both princes would be eventually become more open to Camilla's eventual presence in their lives.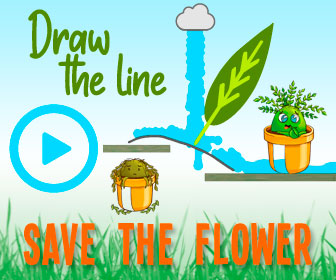 After their mother died, it appears that the idea of introducing his sons to Camilla was completely put on pause. In fact, Prince Charles wouldn't broach the topic again until nearly a year later, according to The Guardian. While the delay was more than understandable, it certainly meant that any kind of relationship between Camilla and the boys was tabled and wouldn't develop as quickly as perhaps she would have liked it to. 
Camilla's first meeting with Prince William was described as 'awkward'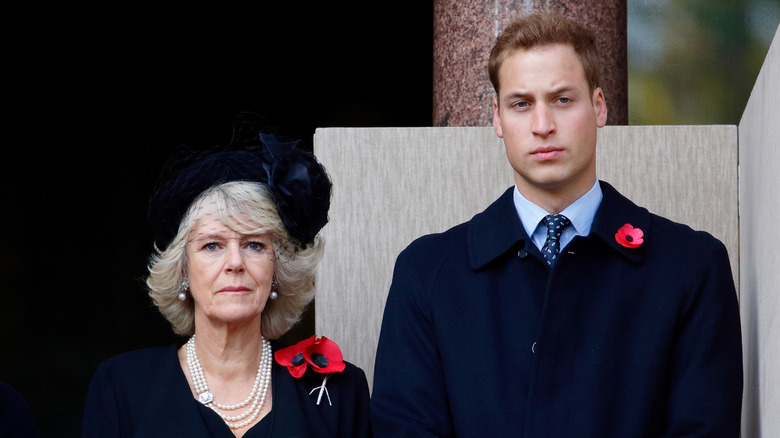 Eventually, it was time for Camilla Parker Bowles to meet Prince William and Prince Harry. Nearly a year after Princess Diana's death, William and Camilla met, The Guardian reported. According to the publication, the half-hour meeting at St. James' Palace wasn't planned, and William is said to have decided to stop by the palace to see his father without knowing that Camilla was also there.
A spokesperson for Prince Charles confirmed the news and implored the media to avoid fixating on the topic: "Meetings between the children and Mrs. Parker Bowles are a private family matter, which we are not prepared to discuss, and we hope for their sakes, the media will now leave this very personal matter alone."
As reported by the Irish Times, after the 30-minute chat, Camilla's first words were, "I need a gin and tonic." Obviously the two seem to have ironed things out now!
Prince Harry met Camilla a few weeks after his brother did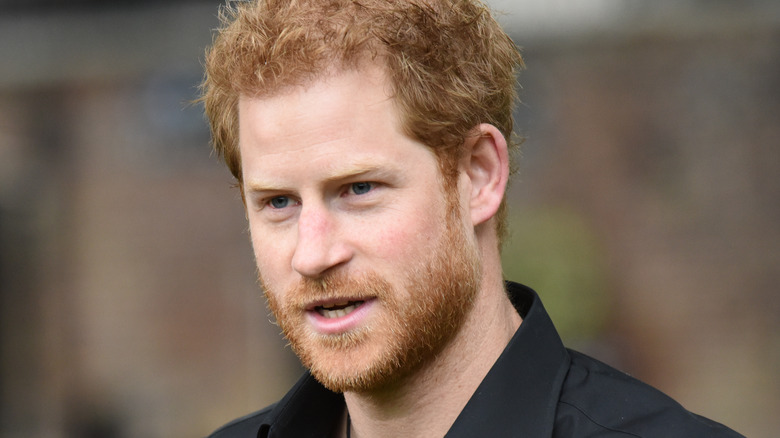 Per PopSugar, Prince Charles and Camilla Parker Bowles stopped seeing one another in public after he became engaged to Princess Diana, and as such, Prince William and Prince Harry didn't meet their future stepmother when they were children. And as William's meeting with Camilla wasn't planned, it seems that Charles did want to be careful about when and where Camilla was introduced to his youngest son. 
In fact, it seems that the chance encounter between William and Camilla sped things up. Harry met Camilla a few weeks after his brother did when the pair were joined by her children, Tom and Laura, for tea.
Further details of the meeting between Camilla and Harry have never been revealed, but in her book "Harry: Conversations with the Prince," royal author Angela Levin noted that Harry was happy to defend Camilla (via the Mirror). "To be honest, she's always been very close to me and William," he told Levin for the book. "She's not a wicked stepmother."
Camilla took a long time to build her relationship with the boys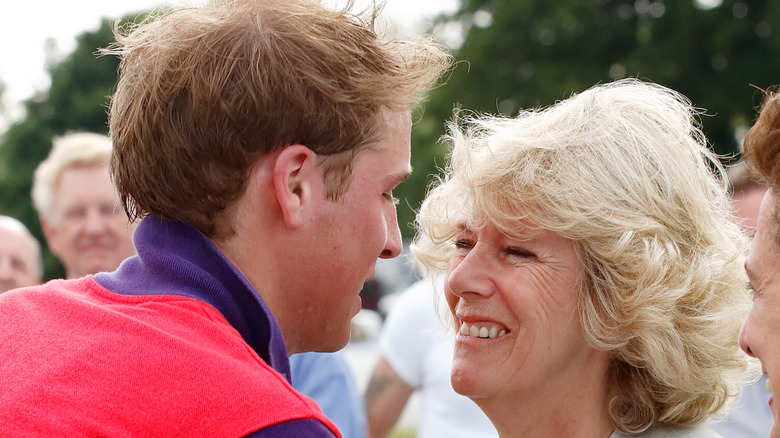 Camilla Parker Bowles really took her time getting to know Prince William and Prince Harry, which is evident in how the two men have spoken about her over the years. The two boys were in charge of arranging a 50th birthday party for Prince Charles in November 1998, and they reportedly encouraged Camilla to sit next to their father at the event, as noted by PopSugar. When the foursome spent time together, they made a point of staying at York House instead of Highgrove, as the latter was a home that Princess Diana lived in as well.
A few months later, Charles and Camilla made things official when they were photographed at a friend's 50th birthday party, according to BBC. From that point, the only path was the one that pointed forward. As Harry later commented, he and William were just fine — it was Camilla that everyone needed to worry about. "Don't feel sorry for me and William, feel sorry for her," he said in "Harry: Conversations with the Prince," as reported by the Mirror. "She's [a] wonderful woman and she's made our father very, very happy which is the most important thing."
The family slowly welcomed Camilla with vacations and public outings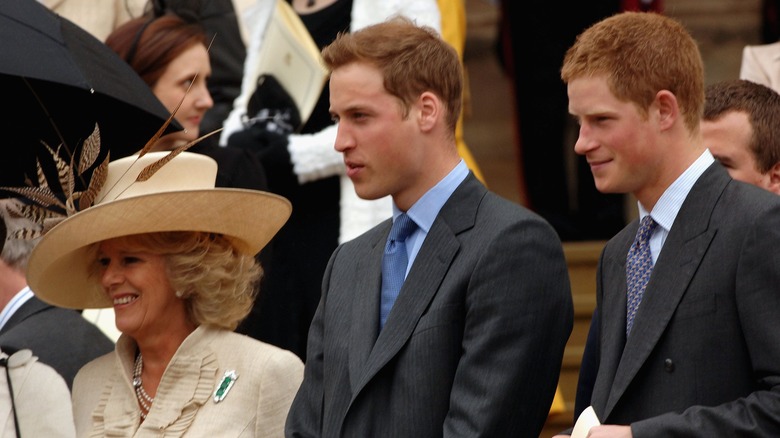 One way Camilla Parker Bowles eased her way into the lives of Prince Harry and Prince William was by going on vacations and outings with the two boys and their father. In August 1999, the group vacationed together on a luxury yacht called "The Alexander," as noted by the BBC. When it was time to disembark after traveling throughout Greece and visiting the Mediterranean, the family went to extraordinary lengths to appear appropriate; Prince Chares left the yacht first, with Camilla several paces behind him. William and Harry left the yacht "separately."
The foursome also went to great lengths to avoid being photographed together at the beginning of their trip. As the BBC noted, Camilla arrived in Greece a day before Charles and his sons. The publication also speculated that the family vacation was designed largely to influence public opinion about the relationship between Charles and Camilla — and possibly the opinion of Camilla's relationship with William and Harry too.
Harry and William have been guarded when speaking about their mother and Camilla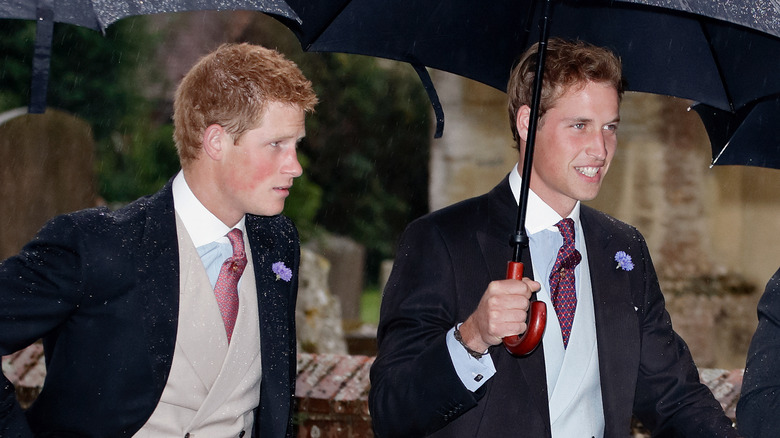 While Prince Harry and Prince William have each commented positively about Camilla Parker Bowles to the press, they've always managed to toe a very distinct line when it comes to discussing anything that might even hint at involving both their mother and Camilla at the same time. The first time the two even spoke about their mother in terms of how she parented was in the 2017 HBO documentary "Diana, Our Mother," as Harry himself pointed out, as reported by The New Yorker.
When it comes to their stepmother, the two have said next to nothing on a public platform. Perhaps that is partly due to how they found out about her. In 1995, Princess Diana explained in a BBC interview that, after William asked her why her marriage to his father had failed, she told him, "I said, well, there were three of us in this marriage, and the pressure of the media was another factor, so the two together were very difficult." 
Royal watchers are also curious about something else: If Camilla lives to see William ascend the throne, will he strip her of her royal titles? Traditionally, she would be named Queen Mother if that happened, but as Reader's Digest noted, "only time will tell."
Prince William doesn't appear to blame Camilla for his parents' divorce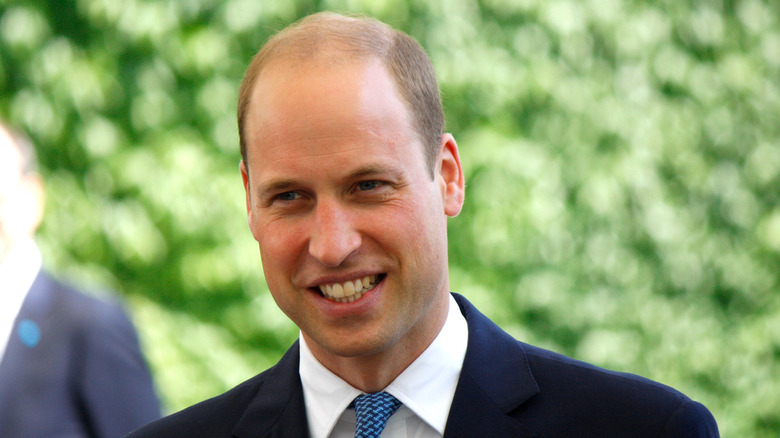 In May 2021, Prince William curiously put himself in the spotlight when he attacked Princess Diana's infamous 1995 interview with the BBC, which was arranged after the interviewer had lied to Diana, as a BBC investigation discovered (via Reuters). William sent out a video message on Twitter in which he said, "The interview was a major contribution to making my parents' relationship worse and has since hurt countless others." As many followers pointed out, what most people believe led to the end of Prince Charles and Diana's marriage wasn't that interview but rather the relationship between William's father and Camilla herself.
For a lot of fans, William's comment was a little too much. As one fan pointed out, Diana herself was the one who implied Camilla was the problem.
Still, even if he sees the reason for his parents' divorce differently than the public, it's clear that William has a strong bong with his stepmother.
Camilla gets along well with Kate Middleton, but that wasn't always the case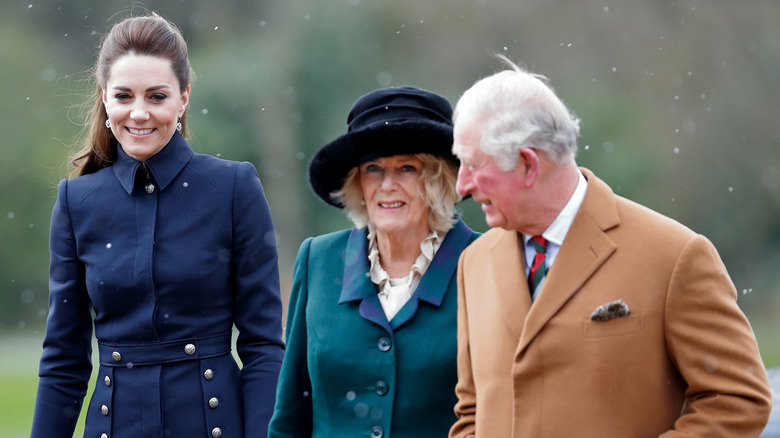 Prince Charles and Camilla Parker Bowles made things official in 2005, and Prince William and Kate Middleton got married in 2011. As such, Camilla was around for much of William's on-again, off-again relationship with Kate. In fact, it turns out that there were plenty of rumors circulating that indicated Camilla encouraged William to reconsider the marriage altogether. 
As royal author Christopher Andersen wrote in "Game of Crowns," as reported by The Sun, Camilla reportedly looked down upon Kate Middleton's more humble beginnings. The author stated that Camilla considered Kate "too lowly" to become part of the family, and described her as "pretty, but rather dim." Andersen went on to assert that one reason for the alleged discord might have been because Camilla was jealous of the attention Kate and William received from the public.
However, by the time William and Kate were getting married, the past had been buried. Camilla showed her support of Kate, and by extension William, by gifting her a special piece of jewelry (per Marie Claire) and treating her to a pre-wedding lunch (via the Daily Mail). It's clear that, when things got really serious, Camilla was more than happy to show William how much she liked Kate after all.
Camilla was said to have 'really liked' Meghan Markle when they first met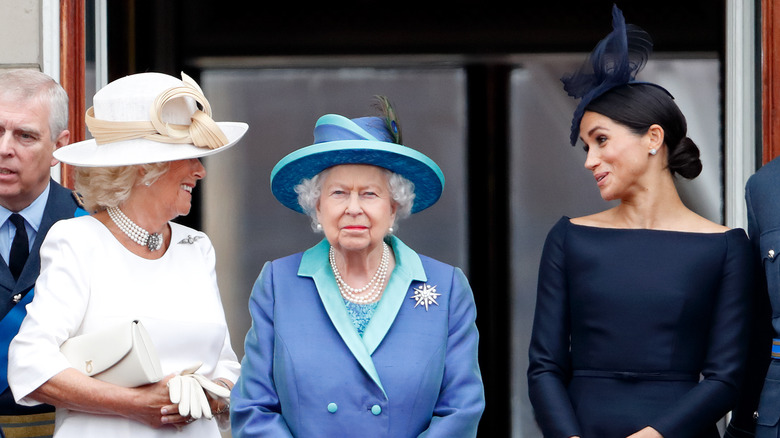 When it comes to Prince Harry's wife, Meghan Markle, it seems like things were pretty straight-forward and easy between her and Camilla Parker Bowles at first. As Vanity Fair pointed out back in 2018, the two women have a lot in common. They both joined the royal family as outsiders, which is said to have easily endeared them to one another. "Camilla goes out of her way to find time to spend with Meghan, to get to know her and make her feel welcome. She's the ideal mother-in-law," a source shared.
Having his then-future wife accepted into the family with ease likely also boosted Harry's spirits. In fact, Meghan and Harry completed their first official royal engagement with Camilla at their side in 2019, when they all attended the Field of Remembrance Service at Westminster Abbey, according to Vanity Fair. Camilla was also said to have been a great source of wisdom for both Harry and Meghan as they battled tabloid reports and rumors; as many recall, Camilla had also been hounded by many of the same publications.
Camilla was reportedly disappointed by Prince Harry and Meghan Markle's 2021 interviews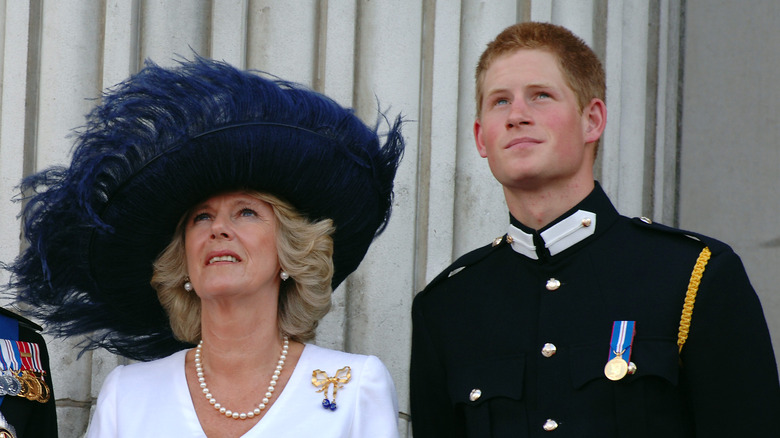 Unfortunately, things may have shifted between Prince Harry, Meghan Markle, and Camilla Parker Bowles after Harry and Meghan's separation from the rest of the royal family. The Mail on Sunday reported that, even though Camilla invited Meghan out to a private lunch ahead of her 2018 wedding to Harry to talk about what it's like coming into the royal family and how to cope with the press, the Duchess of Cornwall felt like Meghan and Harry decided not to listen to her advice. 
Sources also said that Camilla is frustrated with the pair over how she feels they are treating Prince Charles. A person close to the family told The Telegraph that the interviews Harry and Meghan conducted in 2021 may have permanently damaged the relationship they share with Camilla, saying, "I don't think the Duchess will ever forgive Meghan for what she's done to the Prince of Wales."
It's certainly a tough spot for the family to be in, particularly as, not so long ago, they were close enough to travel together for a week (per Harper's Bazaar). One can only hope that time will heal the wounds that might exist between Camilla and Harry.
Source: Read Full Article