A trip to Walt Disney World in Orlando, Florida is already a dream come true for most, and when you stay at the most expensive hotel room in the park you can make it even more spectacular.
With exemplary service, a five-acre water park, a free kids club, and views of the Disney parks and their nightly fireworks spectaculars (for rooms on the 6th floor and up), any stay at the Four Seasons Resort Orlando is a treat. But one luxe suite brings you all that and more.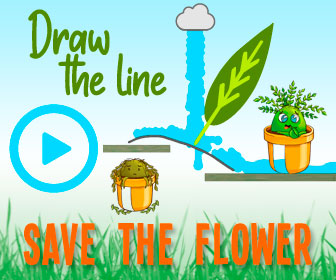 The Ultimate Suite Experience encompasses the entire 16th floor of the 17-floor hotel, combining the Four Season's Royal Suite, Presidential Suite, and an additional eight guestrooms, and can be yours for a mere $70,000 a night. With a grand total of 21 tastefully decorated bedrooms, you can host all your extended family, throw a reunion of college friends, or give your child the birthday trip of a lifetime. If you want to go to Disney but not spend quite as much, try one of these Disney resorts perfect for a family vacation.
Our suggestion is to keep the 3,330-square-foot Royal Suite for yourself. You'll feel like a queen or a king as soon as you step foot on the espresso granite and French blue limestone patterned floor in the foyer and walk into the vaulted great room with a dining area and family room. Your private butler (eight hours of service is included with the suite) can help arrange a catered dinner from the resort's Capa restaurant complete with wine pairings (Capa was named one of the Best 100 Wine Restaurants in the United States by Wine Enthusiast magazine so you'll be in for a real treat) or the meal of your choice. Then for dessert, head out to the 1,000 square foot wrap around terrace with lounge-style seating (above) to view the nightly Magic Kingdom fireworks.
When the "oohing" and "ahhing" is over, you'll be able to retire directly to your elegant bedroom, which is only steps away, without fighting the crowds you would experience at the park. The calming oasis features carpeting so plush and deep you'll literally sink into it and a king-sized bed that's so comfy you may decide to sleep in and skip the parks the next day. Once you're snuggled in, you can open and close the ice blue silk drapes with a push of a button from your bedroom console.
Other highlights of the suite include the huge bathroom with freestanding tub (have your butler draw a bubble bath for you!), marble walk-in shower, and decorative stone and glass Italian mosaics. You'll also be wowed by the media room with sound absorbing panels, where you can show all your favorite Avengers' movies without worrying about disturbing the kids. There's also a walk-in closet, pantry room, and private office. The Royal Suite alone goes for $16,000 a night. Guest can add up to nine private guestrooms to the suite.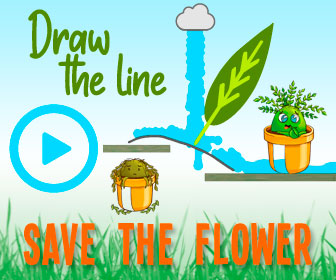 The other suite included in the Ultimate Suite Experience is the Presidential Suite. At 2,750 square feet, it's the slightly smaller of the two and is designed to evoke a Mediterranean villa. It also features a great room, master bedroom, master bathroom, private office, and pantry kitchen making it on par with these 16 most luxurious presidential suites around the world.
You can expect to spend most of your time in the vaulted living space (above), which has views on three sides, and the 800-square foot wrap-around terrace. From the Presidential Suite, you'll enjoy views of the nightly fireworks at Epcot.
Guests in the Presidential Suite also receive eight hours of butler service. Consider having yours help you unpack and pack or help schedule the perfect day at Disney. Even without a personal butler, you can have a VIP experience with this trick for skipping the lines at the parks. The Presidential Suite starts at $13,500 for the night and can be expanded into a four-bedroom suite.
Both suites feature subzero wine coolers, Bose sound systems, Miele coffee machines, Peloton bikes, and Atelier Cologne toiletries. Though the resort is mum about who exactly has stayed in these suites on the 16th floor, we hear it's a mix of celebrities, CEOs, and even one lottery winner. While the $70,000 a night price tag is high, it's a bargain compared to the world's most expensive hotel room.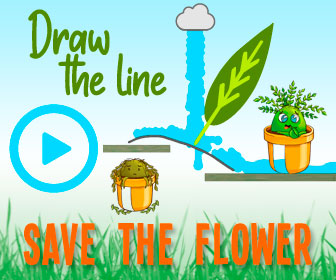 Book now
Every product is independently selected by our editors. If you buy something through our links, we may earn an affiliate commission.
The post See Inside Walt Disney World's Most Expensive Hotel Room appeared first on Reader's Digest.
11 PHOTOS11 new things to do at Disney in 2019See Gallery11 new things to do at Disney in 2019
Mickey and Minnie's Surprise Celebration
Open: January 18, 2019 through September 30, 2019
Join Disney's Mickey and Minnie for new surprises in the Magic Kingdom. Sign the Celebration Guest Book and meet the duo (in their new party outfits!) for a picture inside the Town Square Theater. Then join them outside in front of the castle for their new Move It! Shake It! MousekeDance It! Street Party.
The new outdoor dance parade features a new song called "It's a Good Time," and classic cast members like Donald Duck, Daisy Duck, Goofy, Chip 'n Dale and more.
Choreographer Cindy Wilson told the Disney Parks Blog, "The 'Move It! Shake It! MousekeDance It!' Street Party is a throwback to the Mickey Mouse Club, with wonderful music that everybody's going to want to get up and dance to, and it's contemporary at the same time. I think when [the characters] all come off the floats, guests are going to want to just jump in."
Check the entertainment schedule for run times.
Hakuna Matata Time Dance Party
Open: January 2019
Disney is celebrating the 25th anniversary of "The Lion King" with a Hakuna Matata Time Dance Party hosted by Timon and Rafiki on Discovery Island in the Animal Kingdom.
The dance party includes music, characters and new photo ops every day from 11:30 a.m. to 5:30 p.m.
Meet The Incredibles at Pixar Place
Open: January 2019 through September 30, 2019
At the start of 2019, Pixar Place at Disney's Hollywood Studios transformed into a Municiberg city block. The park features a party for Mr. Incredible, Mrs. Incredible and Frozone to honor their victories and a meet-and-greet with Edna Mode and her best creations. In addition, guests can look throughout Pixar Place for clues on where to find the youngest member of the Incredible family, Jack-Jack.
Lightning McQueen's Racing Academy
Opening: March 31, 2019
Lightning McQueen's Racing Academy is a new show using high tech screens. Guests (rookie racers) will learn the rules of the road from "Cars" star Lightning McQueen. There will also be a new character meet-and-greet with Cruz Ramirez.
Wonderful World of Animation
Opening: May 1, 2019
The Wonderful World of Animation is a new projection light show that will take place at Disney's Hollywood Studios. The show will take guests on a journey through more than 90 years of Disney and Pixar animations with favorites including "The Incredibles," "Coco," "Sleeping Beauty" and more.
Space 220
Opening: 2019
Epcot is opening a new space-themed restaurant called Space 220. According to Disney Food Blog, the restaurant will showcase simulate space views while guests sit in a restaurant modeled after a space station. It will seat more than 350 guests, those of which will be "transported" to the restaurant by elevators covered in digital screens that will mock a trip to space.
A job posting seeking staff for the restaurant lists April 2019 as when applicants can join the cast, so we can assume this restaurant will be open by summer.
Star Wars: Galaxy's Edge
Opening: Fall 2019
Both Disney World and Disneyland will be opening a Star Wars: Galaxy's Edge. The park is being made to look like the planet of Batuu, which is a remote outpost that was once a busy crossroads along the old sub-lightspeed trade routes and is now a safe haven for those avoiding the First Order.
There will be two main attractions where guests can fly the Millennium Falcon and another that puts guests in a Star Destroyer in a battle between the First Order and the Resistance.
Other fun additions will include Luke Skywalker's blue milk, a marketplace and toys, apparel and characters like BB-8 and Chewbacca.
See more on the park's progress here.
Skyliner Gondola
Opening: Fall 2019
If you like taking the monorail into the parks, you'll want to check out the new Skyliner Gondolas. Similar to a lift you'd find at a ski resort, the gondolas will take guests through two parks, offering spectacular views.
The Skyliner Gondola will connect Epcot and Disney's Hollywood Studios to four hotels: Disney's Art of Animation Resort, Disney's Pop Century Resort and Disney's Caribbean Beach Resort as well as a new resort coming in fall 2019, Disney's Riviera Resort.
For more on the Skyliner Gondola system, see here.
Disney's Riviera Resort
Opening: Fall 2019
The new Disney Riviera Resort hotel is inspired by the "grandeur of Europe." It will have transportation to the parks, a fitness center, a rooftop restaurant and wide range of room sizes.
The Riviera Pool, a family-friendly pool, will be decorated with stucco façades, a slide that winds around a column tower (pictured) and a kids interactive water play area that slightly mimics the public fountains of Europe.
For adults seeking peace and quiet, there's a separate area called the Beau Soleil Pool.
The Disney Riviera Resort is currently taking reservations for Dec. 16 – Dec. 31, 2019.
Mickey & Minnie's Runaway Railway
Opening: 2019
While there's no set opening date yet for Mickey & Minnie's Runaway Railway, their first ride attraction, it's set to open sometime this year. The ride will begin with guests viewing a new cartoon short with the mice getting ready for a picnic As Mickey and Minnie are leaving, they drive alongside a train where they see that Goofy is the engineer and the ride takes off from there.
There isn't a whole lot of additional information, but according to the Disney Parks Blog, "Imagineers have been hard at work creating Mickey & Minnie's Runaway Railway at Disney's Hollywood Studios, using breakthrough technology to transform a two-dimensional cartoon into an amazing real-world experience."
Epcot Forever
Opening: Fall 2019
Epcot's famous IllumiNations: Reflections of Earth nighttime lights and fireworks show is sadly ending at the end of Summer 2019, but will be temporarily replaced with a show called Epcot Forever. The new show will feature classic Epcot tunes, combining music with fireworks, lighting, lasers and special effects kites.
Then, keep an eye out, because in 2020 Disney is gearing up to replace Epcot Forever with a new nighttime show called A Celebration of Disney Music with floating set pieces, custom-LED panels, fountains, lights, fire and lasers.
See Gallery
Source: Read Full Article