Navel-gazing becomes a highly invasive procedure — a full-on laparoscopy of the heart, soul and loins — in Michael R. Jackson's "A Strange Loop," which opened on Monday at Playwrights Horizons. This jubilantly anguished musical burrows so deep into the shadows of its hero's tormented mind that you wonder if it will ever emerge into the light.
Spoiler alert: It doesn't.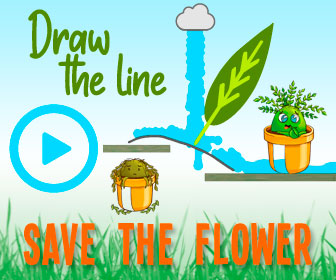 Mr. Jackson, a young playwright and composer whose considerable talent is evidently matched by feelings of endless frustration, has created a show that would appear to be all about him, and it's anything but a valentine. But let's allow Usher (a commandingly centered Larry Owens), the work's central (and arguably only) character, to describe it himself:
"It's about a black, queer man writing a musical about a black, queer man who's writing a musical about a black queer man who's writing a musical about a black queer man, etc."
Or to locate the subject more specifically (and bear with me here), he's "a young overweight-to-obese homosexual and/or gay and/or queer, cisgender male, able-bodied university-and-graduate-school educated, musical theater writing, Disney Ushering, broke-ass middle-class far left-leaning black-identified and classified American descendant of slaves full of self-conscious femme energy and who thinks he's probably a vers bottom but not totally certain of that obsessing over the latest draft of his self-referential musical 'A Strange Loop'!"
Whether you are delighted, appalled or annoyed by the resulting production — and the odds are you will experience all of these responses — you can't deny that it is uncompromisingly, exactly what it claims to be. Directed with admirable clarity by Stephen Brackett, with fabulously inventive choreography by Raja Feather Kelly, "A Strange Loop" is a self-portrait in an endless hall of mirrors that dares to forbid closure, escape or redemption to the artistically thwarted being at its center.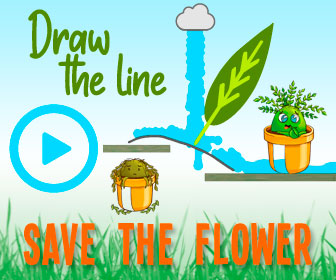 And it's all set to a bouncy Broadway beat, with an assortment of the kind of infectious, richly harmonic melodies that would have your grandparents leaving the theater humming. That is, if they hadn't walked out before.
Introspection has a very physical dimension here. Or, as we are warned during the first few minutes, "There will be …" (and you may finish that sentence with your own phrase of choice for anal intercourse). Once again, the show makes good on its promise.
Like Mr. Jackson, Usher shares a name with a famous African-American pop star. This name is also an accurate job description, since Usher earns much-needed money working the aisles of a theater occupied by Disney's "The Lion King."
It is in his professional uniform that we meet Usher, played with confrontational charm and energetic weariness by Mr. Owens. It is even suggested that everything we watch in the succeeding 100 minutes or so occurs in Usher's mind during the intermission of "The Lion King."
That mind is a crowded place, inhabited by a throng of nagging, nasty thoughts. Or rather Thoughts, since they are the other characters in the show. They are portrayed with transformative glee by a cast of deliciously assorted shapes, sizes and countenances: L Morgan Lee, James Jackson Jr., John-Michael Lyles, John-Andrew Morrison, Jason Veasey and Antwayn Hopper.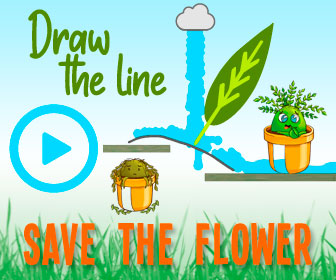 This supporting cast embodies figures and figments that are distinctly nonsupporting. They include a naysayer called Your Daily Self Loathing; his agent, Fairweather; and a spectrum of potential, derisive dates on hookup apps. (Though Usher refers frequently to his Inner White Girl, she regrettably never makes an appearance.)
Most damning of all are Usher's Mom and Dad (his family members, by the way, have the names of characters from "The Lion King"), who really, really don't approve of his sexuality or his chosen profession. Mom wishes Usher would write a wholesome, God-fearing show in the tradition of those touring productions by the entertainment mogul Tyler Perry. "God sent Tyler on earth to be our voice, along with Barack," she says.
Imagine Usher's consternation when Agent Fairweather offers him the job of ghostwriting a Tyler Perry play, a parody of which is performed with scathing disgust by Usher and his Thoughts. Perry Land merges into Usher's Family Land in a sequence near the end, a hostile gospel rant against men who would lie with men, overseen by the specter of H.I.V.
I probably would have admired that latter vignette more if I hadn't felt that it was under- and overscoring what had already come before. And there you have the central problem of "A Strange Loop." Usher's mind, like many minds, runs on an obsessive and circular track.
And despite some nifty visual surprises in the set (Arnulfo Maldonado), costumes (Montana Levi Blanco) and lighting (Jen Schriever), the show can't altogether forestall the tedium that comes with running in place. In this sense, "A Strange Loop" would seem to refer to a cinematic time loop.
In fact, the title is taken from a concept by the cognitive scientist Douglas Hofstadter in which the self (to use Usher's words) " is just a set of meaningless symbols in your brain pushing up or down through one level of abstraction to another but always winding up right back where they started."
More particularly, Mr. Jackson is considering the constructs of black and queer identity that paralyze somebody like Usher, whose thoughts often take the form of shrill cultural stereotypes. A similar sense of sociological self-consciousness within the black artist has been explored with more indirection and sophistication by the playwright Branden Jacobs-Jenkins, especially in his "An Octoroon."
That Mr. Jackson — a very deft composer and lyricist, thank heavens — is working in the medium of musical comedy gives him another layer of self-consciousness to play with. The theatrical and musical references here are sly and manifold, memorably including "The Color Purple" and, implicitly, Stephen Sondheim and George Furth's "Company."
That 1970 show could be said to be the genesis of the contemporary musical of self-consciousness. Mr. Jackson's reinvention of this solipsistic form ultimately stalls against the dead-end wall that is built into its structure. At an intermission-free hour and 45 minutes, the show feels overstretched.
There are plenty of pleasures within this hermetic environment, though. I loved the apparition of a parade of reproving black ancestors (who include James Baldwin, a character named "Twelve Years a Slave" and, oh bliss, Whitney), and the scene in which Usher flirts with a man on the subway who seems almost too good to be true.
"Do you live in Queens?" Usher asks this dream boat. The answer: "No, in your imagination." Even if it's a limited landscape, Usher's imagination is a borough worth visiting.
A Strange Loop
Through July 7 at the Mainstage Theater of Playwrights Horizons, Manhattan; 212-564-1235, playwrightshorizons.org. Running time: 1 hour 45 minutes.
A Strange Loop
When you purchase a ticket for an independently reviewed play or musical through our site, we earn an affiliate commission.
This information was last updated on
Ben Brantley has been the co-chief theater critic since 1996, filing reviews regularly from London as well as New York. Before joining The Times in 1993, he was a staff writer for the New Yorker and Vanity Fair.
Source: Read Full Article