At the outset of the pandemic last year, two of Ruth Horry's three children got sick with Covid — one of them, just 5, frighteningly so, with a fever that raged for days and required hospitalization. "It got to the point where she was at 105 and shaking and we couldn't even get in a cab,'' Ms. Horry told me. "They wouldn't take us. She was coughing and people were scared; this was a time when everyone was basically wearing garbage bags."
When vaccines became available, Ms. Horry got her shot despite considerable anxiety. "When I went and got mine, I cried in the chair because I was so scared,'' she said. Slow to follow up with her second, she eventually moved forward. Her older children, one in college and the other 15, were vaccinated as well but these events did not pass seamlessly either.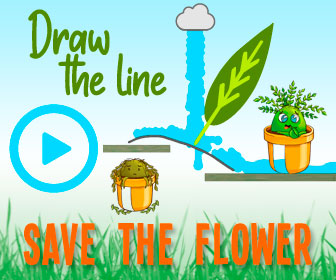 The father of Ms. Horry's middle child, having succumbed to the fallacies sown by the internet, didn't want their daughter vaccinated and got angry. This was just another example of what she was seeing throughout Brownsville in Brooklyn, where she lived and worked: families in conflict over vastly different approaches to the pandemic in a place where the devastation wreaked by Covid was matched only by the fear and mistrust surrounding efforts to curb and prevent it.
Like other low-income communities of color in New York, Brownsville has a low rate of vaccination, one of the lowest in the city. In July, the city introduced various incentives and continued to publicize others, in what immediately seemed liked an ill-fated effort at reversing that course — incentives that included $100 prepaid debit cards, ferry passes and membership to the Public Theater. (Terrified of the unknown? How about a few hours of Sam Shepard? For free!)
The rates of those fully vaccinated ticked up marginally in Brownsville and other demographically similar neighborhoods but still stand at only around 40 percent — comparable to the rates in places like Idaho and West Virginia. When I spoke with community leaders in Brownsville early in the summer, they were put off by the condescension of what felt like exercises in gimmicky expedience, predicting they would fail. A study by the Boston University School of Medicine that looked at the efficacy of Ohio's "Vax-a-Million" lottery campaign found that, in fact, money held little sway. Deploying celebrity does not seem to significantly move the dial either. On a recent afternoon, Charles Barkley led a vaccination drive at Legion Field in Birmingham, Ala., at which approximately 100 people received shots.
Latest Updates
All along, public health officials in New York and other cities have professed the mantra of engaging those deeply rooted in communities to convince the skeptical that the vaccine is safe. But what if those leaders themselves are among the doubters? As both an employee of United for Brownsville and a volunteer for the organization, a cooperative that connects families in the community to the services they need, Ms. Horry has exhausted herself trying to get resisters to come around. Many members of the organization's family advisory board, on which she serves, are themselves unvaccinated, she told me.
"I am African-American — I know fear, I have it,'' she said. "I saw the freezer trucks. I stood next to the freezer trucks. And I've had people say to me that the trucks were a myth,'' Ms. Horry added, referring to the mobile morgues that became one of the darkest symbols of the pandemic's early phase. "I'm very passionate. I can change people's minds. I can at least make you agree to disagree. I'm not a dancer. I'm not a singer. But I'm smart and I'm good with words, and now I'm lost for words."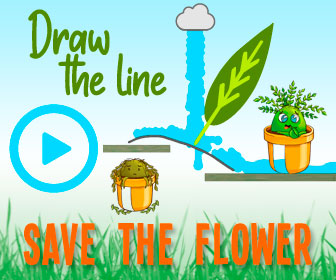 Understand Vaccine and Mask Mandates in the U.S.
Vaccine rules. On Aug. 23, the Food and Drug Administration granted full approval to Pfizer-BioNTech's coronavirus vaccine for people 16 and up, paving the way for an increase in mandates in both the public and private sectors. Private companies have been increasingly mandating vaccines for employees. Such mandates are legally allowed and have been upheld in court challenges.
Mask rules. The Centers for Disease Control and Prevention in July recommended that all Americans, regardless of vaccination status, wear masks in indoor public places within areas experiencing outbreaks, a reversal of the guidance it offered in May. See where the C.D.C. guidance would apply, and where states have instituted their own mask policies. The battle over masks has become contentious in some states, with some local leaders defying state bans.
College and universities. More than 400 colleges and universities are requiring students to be vaccinated against Covid-19. Almost all are in states that voted for President Biden.
Schools. Both California and New York City have introduced vaccine mandates for education staff. A survey released in August found that many American parents of school-age children are opposed to mandated vaccines for students, but were more supportive of mask mandates for students, teachers and staff members who do not have their shots.  
Hospitals and medical centers. Many hospitals and major health systems are requiring employees to get a Covid-19 vaccine, citing rising caseloads fueled by the Delta variant and stubbornly low vaccination rates in their communities, even within their work force.
New York City. Proof of vaccination is required of workers and customers for indoor dining, gyms, performances and other indoor situations, although enforcement does not begin until Sept. 13. Teachers and other education workers in the city's vast school system will need to have at least one vaccine dose by Sept. 27, without the option of weekly testing. City hospital workers must also get a vaccine or be subjected to weekly testing. Similar rules are in place for New York State employees.
At the federal level. The Pentagon announced that it would seek to make coronavirus vaccinations mandatory for the country's 1.3 million active-duty troops "no later" than the middle of September. President Biden announced that all civilian federal employees would have to be vaccinated against the coronavirus or submit to regular testing, social distancing, mask requirements and restrictions on most travel.

Source: Read Full Article