PRINCE Charles will be "relieved" that the Duke and Duchess of Sussex "will be off his payroll", says a royal expert.
Insiders say the pair will rake in a staggering £185million with their unprecedented mega-Netflix deal.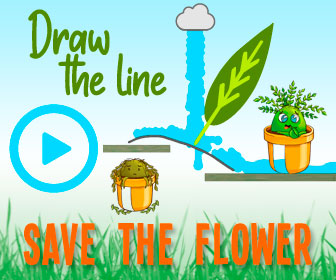 Royal commentator Ingrid Seward said: "I imagine Prince Charles will be relieved.
"And the British public will be relieved because they can pay back what they owe now on Frogmore Cottage, so it's a win-win situation."
The Royal couple have founded an unnamed production company and signed a multi-year agreement with the streaming giant.
PR guru Jonathan Shalit hailed it as a "massive unparalleled historical deal."
"They could earn $250million (£185m) plus," he predicted on Twitter.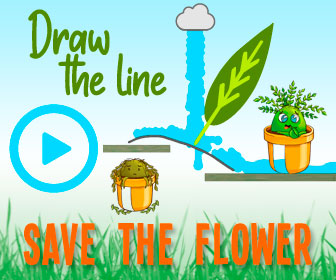 Meghan was recently pictured visiting a preschool for vulnerable children in LA.
Harry and Meghan made a surprise visit to the Assistance League of Los Angeles Preschool Learning, which provides free early learning to low -income families in LA.
The royal couple were snapped helping the little ones to plant forget-me-nots, 23 years to the day of Princess Diana's tragic death.
Follow for all the latest news on Meghan Markle and Prince Harry below…
HOW MEGHAN'S CO-STAR KNEW ROMANCE WITH HARRY WAS SERIOUS

Before she married into the Royal Family, Meghan Markle was best known for her role as Rachel Zane in Suits – but when her romance with Prince Harry was confirmed, she became a household name overnight.

Wendell Pierce, who played Rachel Zane's dad Robert in Suits, said he didn't really believe the 37-year-old had a royal romance, until MI5 started following her to work.

"I actually didn't believe it was real, then all of a sudden I turn around and there is this guy from MI5 on set every day," the 54-year-old actor told Extra.

"The one thing was clear, she was extremely happy… She had a glow. I knew she was in love…

"With the whirlwind of publicity and the world of being a royal now, the one thing that's constant is the fact that I know she loves him."

Suits bosses announced that Meghan was leaving the legal drama back in November, in a statement congratulating her on her recent engagement.

MEG AND HARRY FIRST CONSIDERED 'BREAKING AWAY' AFTER BUCKINGHAM PALACE REFUSED TO 'RESTRUCTURE PRESS SYSTEM'

Meghan Markle and Prince Harry first began considering "breaking away" from the Royal Family after Buckingham Palace refused to "restructure the press system", a royal author has claimed.

Omid Scobie – who co-authored the bombshell biography Finding Freedom – claimed the Duke and Duchess of Sussex expressed interest in moving away from the "royal rota" system last year.

He told The Cut: "In the summer of 2019, Harry actually had a conversation amongst his team and his senior aides within Buckingham Palace about restructuring that press system and making him and Meghan more accessible to a wider, more diverse media landscape.

"And the answer was well, "If you want to do that, you can pay for your own engagements". 

'And so that was the first seed of, "Well, maybe we will break away, maybe we will do our own thing."

As it is not always possible for all media organisations to go to every royal engagement, the current "royal rota" system allows representatives from each sector to cover it events as long as they share the material with other members of the sector.

MEGHAN AND HARRY 'PREPARING FOR UK RETURN SOON'

The royal couple are allegedly preparing to return the UK shortly.

According to author of the book, "Finding Freedom", Omid Scobie, speaking on the Heirpod podcast the couple will return to Britain next March to attend a number of sporting events.

It comes after Harry promised to get back to Britain in time to play his part in the Rugby World Cup.

Scobie said: "Next March, the Invictus Games will be held in The Hague, featuring sports events hosted by the Prince and featuring injured army veterans.

"In June, we have the "Trooping The Color" celebration, in which I imagine Harry and Meghan will want to be present, and on the 1st of July we have the unveiling of the statue of Diana.

"So I would not be impressed if we saw the Sussexes spend a lot of time in the UK. "

PRINCESS DIANA: WHEN DID SHE DIE?

Princess Diana died tragically in a car crash in Paris 23 years ago after she stole the hearts of the British public.

The People's Princess was 36 years old when she died, meaning it would have been her 59th birthday yesterday.

Read more about Diana here.

MEGHAN SAYS 'NOTHING COULD HAVE PREPARED HER FOR ROYAL LIFE

Shortly after she became engaged to Harry, Meghan told the BBC's Mishal Hussain how nothing could have prepared her for the kind of attention the royals deal with on a daily basis.

"There's a misconception that because I have worked in the entertainment industry that this would be something I would be familiar with," she said.

"But even though I had been on my show for I guess six years at that point, and working before that, I've never been part of tabloid culture."

'MONEY-GRABBING'

Piers Morgan today mocked Meghan Markle and Prince Harry's multi-million pound Netflix deal in a scathing takedown.

The Duke and Duchess of Sussex announced their agreement with the popular streaming service overnight – revealing they hoped to inform and give hope to viewers.

But the deal was slammed by outspoken Morgan who blasted them as "shameless money-grabbing" celebs.

Writing for the Mail Online, the Good Morning Britain host said their "combined experience of producing anything in Hollywood could be written on the back of a postage stamp."

And in a tongue-in-cheek column, the 55-year-old listed a number of shows the couple could help produce.

Morgan suggested a programme titled "around the world in 80 private jets", saying it would be a "lavish travel docu-series".

It could follow the couple as they "bang on endlessly about the environment, saving the planet and the urgent need to reduce one's carbon footprint during live broadcasts filmed aboard their famous friends' private jets," he scoffed.

COMING HOME

Prince Harry says that only coronavirus has stopped him from returning to the UK – as he recently vowed to fly home for the Rugby League World Cup.

The Duke of Sussex, 35, joined a Zoom call with staff and volunteers from the Rugby Football League to mark the sport's 125th birthday.

Speaking from his Santa Barbara mansion, he said: "We've got a whole Rugby League World Cup coming next year.

"I definitely plan on coming back. I would have been back already had it not been for Covid."

He added: "Watching Rugby League is exhausting.

"Listen, I spent 10 years in the army, I know what endurance is all about. But it's madness.

"Full respect to anyone that plays the game; I think it's amazing, and a lot of people would be jealous not to be part of that community."

For the full story, see HERE.

MEGHAN MARKLE AND PRINCE HARRY 'IN TALKS WITH NETFLIX AT HEIGHT OF MEGXIT DRAMA'

Meghan Markle and Prince Harry could have been in talks with Netflix at the height of the Megxit drama this year.

The Duke and Duchess of Sussex, who have never produced a TV show, last night revealed they will make documentaries, films and kids' programmes with the streaming giant.

The announcement comes just eight months after the streaming platform's chief content officer, Ted Sarandos, was quizzed over working with the couple.

Speaking at the Screen Actors Guild Awards in January, Mr Sarandos was asking about courting the couple – saying: "Who wouldn't be interested? Yes, sure."

His comments came just as the couple had announced they were stepping back as Royals and aiming to become financially independent.

Now royal commentator Richard Fitzwilliams said that while the exact date the couple had started discussions with Netflix was unlikely to be confirmed, multi-million deals often took months to negotiate.

Mr Fitzwilliams said: "I think negotiations may well have begun before – they wanted a half in and half out situation from the Royal Family."

LOOSE WOMEN'S JANE MOORE CLAIMS HARRY AND MEGHAN 'DON'T DESERVE' NETFLIX DEAL

Jane Moore has claimed the Duke and Duchess of Sussex "don't deserve" their multi-million Netflix deal as they don't have the experience.

The Loose Women panellist said on today's show that the couple had got the deal because of "who they are" rather than what they've already done.

Speaking of the deal, she said: "It irritates the hell out of me – I'm a writer myself.

"I know there are so many writers producers, there is so much young talent out there trying to come through, who would love to get into Netflix's door – let alone be given this deal. 

"They have been given this deal because of who they are, not because what they have proved they can do."

Host Gloria Hunniford, 80, added that she felt the deal was "inevitable".

KIDS' HEALTH TO FEATURE IN DOCOS?

Could children's health feature in the Duke and Duchess of Sussex's multi-million-pound deal with Netflix?

Improving kids' health worldwide has been a key part of Prince Harry's charitable work for several years.

The duke's most prominent charity is Sentebale, the organisation.

He co-founded it with Lesotho's Prince Seeiso in 2006 to help the most vulnerable children and young people in southern Africa.

Over the last decade, the Sentebale charity has scaled up its work in the southern African country of Lesotho.

It's expanded into nearby Botswana, addressing the mental health and wellbeing of 10 to 19-year-olds who are struggling to come to terms with living with HIV.

Harry is also a patron of WellChild, a UK charity supporting families with seriously ill children, and has remained in contact with the charity despite stepping down as a senior royal and moving to the US.

HARRY & MEGHAN TO APPEAR ON CAMERA?

Meghan Markle and Prince Harry COULD appear on camera after striking a megabucks deal with Netflix, says a report.

The Duke and Duchess of Sussex last night revealed they had signed a production deal with the popular streaming service that could be worth up to £190million.

Despite the acting credits to her name, the mum-of-one is not expected to act as part of the Netflix deal, a representative said.

However, the New York Times reported that Harry and Meghan could still appear on camera in documentary programming.

Meghan Markle and Prince Harry COULD appear on camera in Netflix shows after megabucks deal

WHY CHOOSE NETFLIX?

The Duke and Duchess of Sussex, who have never produced a TV show, will make documentaries, films, scripted and kids' programmes in a huge deal with Netflix.

But why choose the service?

Netflix's website describes itself as "the world's leading streaming entertainment service with 193million paid memberships in over 190 countries".

Viewers can dip into TV series, documentaries and feature films across a wide variety of genres and languages.

Members "can watch as much as they want, anytime, anywhere, on any internet-connected screen", says Netflix.

They can also "play, pause and resume watching, all without commercials or commitments".

The Duke and Duchess of Sussex said that Netflix's "unprecedented reach will help us share impactful content that unlocks action."

Website Cnet reported earlier this year that Netflix led the 2020 Oscars in nominations – scooping 24 – but its films only ended up winning two awards.

However, Netflix was one of six studios to take home multiple Oscars, it added.

THE CROWN: PRINCESS DIANA

Meghan Markle and Prince Harry signed a multi-million pound deal with Netflix just weeks after the release date was announced for The Crown's next series.

The popular show, which will air its fourth season in November, focuses on Harry's mum Princess Diana joining the Royal Family.

The new series' release was announced just two weeks ago, with the role of Diana to be played by actress Emma Corrin.

Ironically, royal biographer Angela Levin claimed Prince Harry joked that he wanted to stop The Crown before it covered his life.

Appearing on BBC Breakfast, she told host Dan Walker that the Duke of Sussex vowed: "I'm going to make sure I stop it before they get to me."

But now the couple have signed up with Netflix to produce shows that "give hope".

For the full story, see HERE.

MEDIA REACTION TO NETFLIX DEAL

Meghan Markle and Prince Harry are "on their way to become major Hollywood producers" according to Fox News, reporting on the couple's mega-Netflix deal.

Also in the US, Hollywood Reporter says: "The duke and duchess of Sussex are Hollywood players now."

Australian magazine New Idea describes the couple's multi-year deal as "their biggest move yet since their exit from the royal family".

The mag adds: "It is understood the royals have been holding secret meetings with a number of people in the Hollywood sphere to secure a deal – a feat made much easier given their move to Los Angeles in March."

Vanity Fair, meanwhile, reports: "Prince Harry and Meghan Markle's Hollywood ambitions are becoming clearer.

"Their deal with Netflix puts them even more firmly on their path to becoming global superstars."

Vanity Fair says that although Meghan already "has connections with some of Hollywood's biggest studios, it will be a new direction for Harry, but not his first TV project.

"A series with Oprah Winfrey on mental health for Apple TV is 'still going ahead' according to a source close to the royal."

PRINCE CHARLES 'RELIEVED' OVER NETFLIX DEAL

Royal expert Ingrid Seward told the Daily Mail the British public could be relieved the Duke and Duchess of Sussex were now earning money to help pay back the £2.4m spent on refurbishing Frogmore Cottage.

Commenting on their mammoth Netflix deal, she said: "This proves it's not what you can do, it is who you are.

"It's very nice for them to be able to just step into that.

"I imagine Prince Charles will be relieved as they will be off his payroll now, and the British public will be relieved because they can pay back what they owe now on Frogmore Cottage, so it's a win-win situation."

Frogmore Cottage is situated in the Frogmore Estate, boasting 33 acres of private gardens within the Home Park, adjoining Windsor Castle in Berkshire.

'INSPIRED MILLIONS'

Ted Sarandos, co-CEO and chief content officer for Netflix, praised Prince Harry and Meghan Markle, saying they have "inspired millions of people all around the world with their authenticity, optimism and leadership".

He said the streaming service was proud the couple had made Netflix their creative home.

The company is looking forward to "telling stories with them that can help build resilience and increase understanding for audiences everywhere," Sarandos added.

The pair, who recently relocated to Santa Barbara, California, plan to focus on stories and issues that elevate diverse voices and other issues close to their hearts.

Several projects are already in development, including a nature docu-series and a series focused on women who inspire.

ROYAL FANS SCORN 'QUIET LIFE'

Royal fans today mocked Prince Harry and Meghan Markle's Netflix mega-deal.

Their projected multi-million-pound agreement was announced just six months after they quit the Firm – and the UK –for a life away from the limelight.

Twitter users were quick to point out the contradiction of the couple's decision.

One joked sarcastically: "Good to see Meghan is continuing to enjoy the quiet life away from the royal family."

Another wrote: "Meghan and Harry are leaving the limelight. They have now moved to LA for the quiet life.

"In keeping with this they will be making several documentaries and programmes featuring themselves for Netflix."

In a shock announcement last night, Meghan, 39, and Harry, 35, confirmed they had signed a deal with the streaming giant, which insiders claim could see them earn millions of pounds.

For the full story, see HERE.

CIVIL RIGHTS TO FEATURE ON ROYALS' NETFLIX SERIES?

With both Prince Harry and Meghan Markle speaking out strongly on civil rights, it's thought the pair could focus on this topic in their Netflix series.

News agency the Press Association points out that they are keen to combat racism in society, and are vocal supporters of the Black Lives Matter movement.

Meghan has expressed her "absolute devastation" at racial divisions and the death of George Floyd in the US.

In June, she told girls graduating at her old high school: "I'm so sorry you have to grow up in a world where this is still present."

Harry has repeatedly outlined his personal commitment to tackling institutional racism, including in a surprise message to recipients of this year's Diana Award.

He said: "Institutional racism has no place in our societies, yet it is still endemic.

"Unconscious bias must be acknowledged without blame, to create a better world for all of you."

'HISTORICAL NETFLIX DEAL'

PR guru Jonathan Shalit estimated that Harry and Meghan "will have a signing fee of between $50 & $100million.

"With participation they could earn $250million (£185m) plus.

"This is a massive unparalleled historical deal."

He announced on Twitter: "Friends, Netflix tell me [about the] most exciting deal Netflix ever done."

Shalit later confirmed: "I estimate a signing fee of between $50 and $100million with bonuses that could take [it] to as much as $250million.

"This will a three to seven year deal with probably a signing on fee of between $50 and $100million dollars with performance related bonus payments which could take to $250m."

For the full story see HERE.

NETFLIX DEAL WORTH MILLIONS

Former actor Meghan Markle and husband Prince Harry have revealed they've signed a production deal with popular streaming service Netflix.

PR guru Jonathan Shalit tweeted: "I estimate a signing fee of between $50 and $100million with bonuses that could take to as much as $250million (£185m).

He told The Sun: "It is a staggering deal.

"Never before has a Hollywood studio got hold of British royal family – this is historic."

The Sussexes, who moved to LA in March after their split with the royal family, have founded a production company which has yet to be named.

Harry, 35, and Meghan, 39, are not expected to star in front of the camera.

'MOTHER TERESA OF NETFLIX'

Meghan Markle will think she's getting full creative control and be the "Mother Teresa" of Netflix shows, an industry source claimed today.

A senior industry source told The Times that Meghan, 39, would "believe she's getting full creative control" with the multi-year deal.

But they said that instead, the executive producer's credits she would probably receive were "thrown around like confetti".

The source claimed: "Meghan will no doubt want to cast herself as Mother Teresa but that's not how it's going to pan out."

Meghan Markle will 'think she's getting full creative control' and be 'Mother Teresa' of Netflix shows

COULD MEGHAN FOCUS ON WOMEN'S EMPOWERMENT?

The Press Association news agency has been looking at possible subjects which could feature in the Duke and Duchess of Sussex's Netflix series.

Meghan Markle has made women's empowerment and equality a key part of her campaigning work.

She's a patron of the charity Smart Works, which provides training and interview clothes to women seeking employment.

Last autumn Meghan launched a high street clothing range with accessories in support of the organisation's work.

She is also a supporter of the Hubb Community Kitchen, a group of women in North Kensington supporting those affected by the Grenfell Tower tragedy.

Plus, the duchess has praised her husband as a "masculine feminist" in a discussion with US rights activist Gloria Steinem.

WHAT ARE HARRY AND MEGHAN'S NETFLIX SHOWS ABOUT?

The Duke and Duchess of Sussex have signed a major deal with streaming giant Netflix.

The pair will be producing a range of "content that informs but also gives hope", from documentaries and scripted series to features and children's programming, the streaming service has said.

It could feature wildlife conservation, as Prince Harry is the patron of two conservation charities, Rhino Conservation Botswana and African Parks.

He has previously said conservation is "fundamental to our survival".

The royal has also said his role had given him an opportunity to "meet, listen and learn from those who live in some of the world's harshest conditions and understand what it is they so desperately need to thrive".

The duchess has previously narrated a Disney film about a family of elephants and their journey across Africa that was available to stream in April.

Meghan also renewed her sponsorship of a dog kennel at the animal charity Mayhew in the name of son Archie – and praised the organisation's response to Covid-19 as its patron.

WHAT IS MEGHAN'S NET WORTH?

According to Business Insider, Meghan has an estimated net worth of £3.8million ($5million) which she accumulated from her acting career.

She starred in over 100 episodes of the legal drama Suits, where she was paid £40,463 ($50,000) per epsiode – according to knownetworth.com, towards the end of her acting career.

Meghan also earned around about £291,339 ($360,000) from her roles in the 2010 movies Remember Me and The Candidate.

MEGHAN USED THIS £9 OIL TO AVOID STRETCHMARKS DURING PREGNANCY

According to an insider, the 39-year-old used bio oil to avoid stretch marks – and it's less than £9 from Superdrug.

Stretch marks in pregnancy are very common and affect around 80 per cent of pregnant women.

Whether you get them all depends on the elasticity of your skin and while they normally fade after childbirth, many women turn to bio oil to prevent the purple marks or speed up the healing process post-pregnancy.

And it seems the Duchess of Sussex is no different, after an insider speaking to Fabulous Online revealed the handy product is her go-to.

"Meghan's pregnancy standby is Bio Oil which is non greasy and does the job effortlessly without messing up her clothes or five-star sheets," they explained.
Source: Read Full Article