Written by Naomi May
From suits to slacks, these are the style set-approved staples that promise to freshen up your spring wardrobe.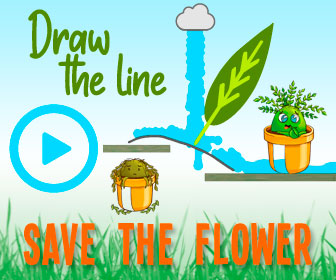 Ah, spring. Now that our eyes – and minds – are bleary from playing Wordle throughout the bleak midwinter and our legs are stationed firmly in three layers of leggings thanks to the plummeting temperatures, it's time to try to focus our attentions on the next big seasonal occasion.
While summer can (almost) be relied upon to provide lashings of sun and al fresco dining and winter provides the optimal time for stylistically and literally snuggling down, spring is a sartorial no-man's-land, neither here nor there thanks to its temperamental weather.
There's nothing more transitional than a classic trench and breton-striped shirt.
A case in point is the past couple of weeks: the skies have given us snow in April (yes, really), torrential rain and sleet in-between bursts of glittering sunshine (no, not a joke). Not only does this play havoc with our minds, social lives and skin, but it tips our sartorial prowess into total disarray.
Fear not though, for a spring-ready capsule wardrobe is all it takes to keep the in-between weather fashion demons at bay. A wardrobe requires more hardy pieces during transitional months than it does during any other period in the year, so ensure your arsenal is up to scratch with this round-up of springtime staples that every fashion insider relies upon (you can thank us later).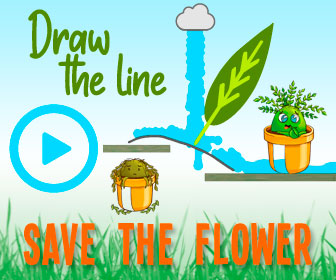 Asket white T-shirt

15 staples to buy now for spring 2022

There's nothing plain about a crisp and classic white T-shirt, and Asket makes some of the best in the game. Heavyweight and simple, stockpile these T-shirts for an easy throw-on-and-go recipe for those in-between weather days.

Shop Asket white T-shirt, £40

BUY NOW

Agolde Pinch Waist 90s jeans

15 staples to buy now for spring 2022

Agolde's high-waisted jeans could well have been lifted straight from the 90s thanks to their high-waist and their clipped length. Wear with your favourite forever jumpers, T-shirts and coats for a simple spring ensemble.

Shop Agolde Pinch Waist 90s jeans at Free People, £148

BUY NOW
Whistles Lyra leather boxy blazer

15 staples to buy now for spring 2022

A leather blazer is a year-round style superstar, but it comes into its own during the turmoil of springtime thanks to its ability to look both polished and put-together without being stuffy or frumpy.

Shop Whistles Lyra leather boxy blazer, £349

BUY NOW

New Balance 300 Court trainers

15 staples to buy now for spring 2022

Trainers are never a bad idea when it comes to difficult springtime styling moments. These slick New Balance treads are a forever pair if ever we saw them.

Shop New Balance 300 Court trainers, £75

BUY NOW

Gap oversized trench coat

15 staples to buy now for spring 2022

A trench coat is the accoutrement all of your in-between outfits need for during April's miserable showers. Wear with jeans and a jumper for ultimate style points.

Shop Gap oversized trench coat, £59.97

BUY NOW

JW Pei Gabby bag

15 staples to buy now for spring 2022

Just because we're building a capsule wardrobe doesn't mean we have to entirely avoid colour. This banana-toned mini bag is worthy of a spot in everybody's sartorial line-up.

Shop JW Pei Gabby bag, £89

BUY NOW

Jaeger pure cotton oversized long sleeved shirt

15 staples to buy now for spring 2022

A pinstriped shirt is a forever classic; wear with your favourite jeans and trainers for an office-ready look, and once the sun sets, swap the sneaks out for strappy sandals, et voila! Desk to dusk done right.

Shop Jaeger pure cotton oversized long sleeved shirt at Marks & Spencer, £79

BUY NOW
Monki Yoko cream jeans

15 staples to buy now for spring 2022

Cream wide-legged jeans are a staple of all fashion insiders. Wear with colours to tone them down a peg or two or with crisp whites to create a head-to-toe tonal ensemble.

Shop Monki Yoko cream jeans, £40

BUY NOW

Cos slim-fit heavyweight long-sleeved T-shirt

15 staples to buy now for spring 2022

Stripes have flooded the high street this spring in all of their forms, but none more so than Breton-striped long-sleeved T-shirts.

Shop Cos slim-fit heavyweight long-sleeved T-shirt, £29

BUY NOW

Marks & Spencer Autograph pure cashmere jumper

15 staples to buy now for spring 2022

If any colour exemplifies spring, it's the levity of lilac. Not only does the colour pop against the blue of jeans and the beige of slacks, but it's also a mighty fine insulator for over barely-there dresses when the weather turns.

Shop Marks & Spencer Autograph pure cashmere jumper, £79

BUY NOW

Dear Frances Bailey sandals

15 staples to buy now for spring 2022

Dear Frances is the brand responsible for crafting some of the most covetable springtime sandals in the game. This tangerine-toned pair are a case in point.

Shop Dear Frances Bailey sandals, £395

BUY NOW

Harris Tapper Jolene trousers

15 staples to buy now for spring 2022

Wide-legged slacks are never a bad idea and this XXL pair courtesy of Harris Tapper are a no-brainer. Wear with a fitted white T-shirt and classic gold hoops for optimal style points.

Shop Harris Tapper Jolene trousers at Harrods, £329

BUY NOW
Images: Getty; courtesy of brands
Source: Read Full Article