All products on this page have been selected by the editorial team, however Stylist may make commission on some products purchased through affiliate links in this article
Want to add some greenery to your home, but don't want all the fuss of keeping a real plant alive? These lifelike artificial plants are a great compromise.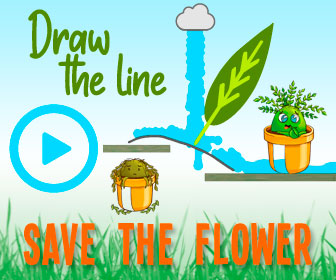 As enjoyable as looking after houseplants can be, the ease of owning artificial plants can make the latter seem more of an appealing option.
Not only does owning a fake plant eliminate the stress of forgetting to water them or dealing with problems like yellow leaves, but artificial plants can also live in any spot around the house without fear of it being too drafty or the light levels being too low (a problem that many plant owners struggle with during the autumn and winter months). 
And because fake plants (obviously) don't grow, you can shop in the knowledge that your plant won't outgrow the space or pot you choose for it.
You may also like
9 low maintenance plants that are perfect for beginners
So, while faux plants can lean on the more expensive side, they're still a great option for anyone looking to add some greenery to their home without adding to their workload.  
Whether you're looking for a plant that's impossible to kill or want to add some foliage to a particularly dark corner, keep scrolling to check out our edit of the best artificial plants to shop now.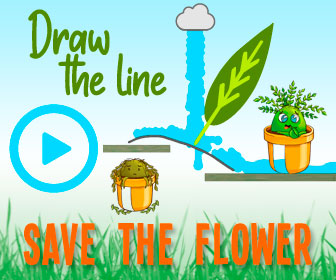 The best artificial and fake plants to buy now
Perch & Parrow Faux Sage in Cement Pot

Best artificial plants: Perch & Parrow.

If you're looking for an easy way to add character to your kitchen, look no further than this faux sage plant from Perch & Parrow.

Its muted green leaves and cement pot mean it'll look right at home in any kitchen.

Shop Perch & Parrow Faux Sage in Cement Pot at Ufurnish, £14

BUY NOW

OKA Faux Potted Fern Plant

Best artificial plants: OKA.

The tropical vibe and elongated shape of this artificial Boston fern makes it the perfect artificial plant for bringing life to an empty surface or shelving unit.

The intricate detail on each of the fern's fronds gives it an incredibly realistic finish.

Shop OKA Faux Potted Fern Plant at Ufurnish, £75  

BUY NOW

Abigail Ahern Echeveria Green Prince

Best artificial plants: Abigail Ahern.

If your home doesn't get enough light to keep a real succulent happy and healthy, this artificial echeveria from Abigail Ahern is a great substitute.

Its vibrant colour and textured leaves make this plant look extra realistic.

Shop Echeveria Green Prince at Abigail Ahern, £34 

BUY NOW
Brazen Botany Medium Pink Prayer Plant

Best artificial plants: Brazen Botany.

Realistic look not really your vibe? Then opt for this pink and yellow paper prayer plant from the independent brand Brazen Botany.

Designed and handcrafted by Irish designer Caroline Byrne, it's the perfect way to add character to your interior space.

Shop Medium Pink Prayer Plant at Brazen Botany, £135 

BUY NOW

Habitat Ceramic Pot with House Plant

Best artificial plants: Habitat.

The pint-sized dimensions of this faux plant make it easy to incorporate into any spot around the home, from a bare sideboard to an empty coffee table.

The patterns on the leaves mimic those typically found on a watermelon peperomia – an on-trend plant that's sure to elevate your interior style.

Shop Ceramic Pot with House Plant at Habitat, £8 

BUY NOW

Rockett St George Large Artificial Fiddle Leaf Fig Tree

Best artificial plants: Rockett St George.

This beautiful faux fiddle leaf fig from Rockett St George may be one of the priciest plants on this list, but it's well worth it if you want to invest in a quality statement plant that'll look great in any room.

Plus, because fiddle leaf figs are bang on trend at the moment, you'll be giving your interior style a major upgrade, too.

Shop Rockett St George Large Artificial Fiddle Leaf Fig Tree at UFurnish, £88

BUY NOW

Blooming Artificial Polka Dot Begonia

Best artificial plants: Blooming Artificial.

If you're a fan of the polka dot begonia's cartoonish spotted leaves with their standout red undersides, you'll love this artificial version from Blooming Artificial.

We love how realistic the structure of the plants' leaves look, even when up close.

Shop Artificial Polka Dot Begonia at Blooming Artificial, £15.50

BUY NOW

Bay Isle Home Artificial Bird Of Paradise Plant

Best artificial plants: Wayfair.

For a statement faux plant that looks almost as good as the real thing, opt for this large artificial bird of paradise plant from Bay Isle Home.

To keep the leaves looking nice and healthy, just give it a quick dust every once in a while.

Shop Bay Isle Home Artificial Bird Of Paradise Plant at Wayfair, £105.99

BUY NOW
Oliver Bonas Artificial Hanging Plant

Best artificial plants: Oliver Bonas.

This fake version of a mistletoe cactus (aka, one of 2021's most popular houseplants) would look great trailing over the edge of a bookshelf or windowsill.

Pair it with a few different faux hanging plants (you'll find another below) to give your home an indoor garden aesthetic.

Shop Artificial Hanging Plant at Oliver Bonas, £29.50

BUY NOW

Bloom Maidenhair Fern Stem

Best artificial plants: Bloom.

The maidenhair fern is notoriously difficult to look after, so opting for this fake version is a great way to save yourself some stress.

You'll need to pick up a couple of fern stems to make a fuller-looking plant, but Bloom have a three for two offer on all their single stems. 

Shop Maidenhair Fern Stem at Bloom, £9

BUY NOW

LaRedoute Artificial Variegated Rubber Tree

Best artificial plants: LaRedoute.

If you're looking for a statement plant to add a touch of greenery to your living space, look no further than this faux rubber plant from LaRedoute.

The variegated detail on the leaves gives this plant an extra realistic feel.

Shop Artificial Variegated Rubber Tree at LaRedoute, £79

BUY NOW

Next Artificial String Of Pearls

Best artificial plants: Next.

This eye-catching fake string of pearls from Next is an easy way to add some greenery to your home without spending loads of money.

We love the contrast between the plant's bright green vines and the pale pink tone of its ceramic pot, which comes with it. 

Shop Artificial String Of Pearls at Next, £15

BUY NOW

Dowsing & Reynolds Artificial ZZ Plant

Best artificial plants: Dowsing & Reynolds.

For an eye-catching desk decoration, look no further than this artificial ZZ plant from Dowsing & Reynolds.

The fleshy stem and shiny leaves give this fake plant an extra-realistic look. 

Dowsing & Reynolds Artificial ZZ Plant at Not On The High Street, £19.99

BUY NOW
Images: Getty/Courtesy Of Suppliers
Source: Read Full Article