Ditch your cosy weekend at home for two days filled with theatre shows, exhibitions and so much more.
We can all appreciate a nice, chilled weekend at home – but when there are themed bar nights, new theatre shows and cocktail masterclasses going on, you have no choice but to get yourself out there and be one of the many Londoners lighting up the capital with fervour and a pep in your step.
For those looking to fill up their weekend diaries, we've listed a number of events to attend that will leave your colleagues envious over your fabulous weekend plans.
Visit The French Dispatch Exhibition exhibition at 180 Strand
London events: Wes Anderson The French Dispatch exhibition at 180 Strand
180 Studios is hosting an exhibition based on the aesthetic of Wes Anderson's latest film The French Dispatch.
The exhibit features original sets, props, costumes, and artwork and visitors will have the chance to enjoy "Le Sans Blague" Cafe serving classic French refreshments as featured in the film.
Location: 180 Strand, Temple, London WC2R 1EA
Gucci Circolo Shoreditch Pop-Up "Focusing on the interests of the community around them, each Gucci Circolo is centred on curated initiatives—including partnerships with local talents."

See Emmeline: The Suffragette Movement at the Cockpit Theatre
London events: Emmeline: The Suffragette Movement
If you're looking to watch an inspirational story on stage, Emmeline is definitely the one for you. Emmeline follows the journey of the inspirational leader of the Suffrage movement on her life's mission to achieve the vote for women and delves into the dynamics of the Pankhurst family.
The show represents a story of the courage and sacrifice of the Suffragettes, their struggle and exaltation, and their undying determination that made history.
Location: The Cockpit, Gateforth St NW8 8EH
Visit Rankin's new exhibition celebrating the UK's theatre industry
London events: Rankin Performance exhibition
Photographer Rankin has launched Performance, a free exhibition in the heart of London's West End, paying tribute to the remarkable talent and resilience of the city's theatre industry as it emerges from the pandemic shutdown.
Across nearly 150 portraits of individuals from nearly 60 top London shows and venues, visitors to the Fujifilm House of Photography will get a comprehensive look behind the curtain at the countless highly skilled people who make up the sector – from star performers, writers, directors and producers to stage managers, dressers, pit musicians, designers, puppeteers, technicians, stage door keepers, voice coaches and many more.
Location: 8-9 Long Acre, London WC2E 9LH
Go ice skating in Canary Wharf
London events: Canary Wharf Ice Skating
Get your skates on and embrace the Christmas spirit, as Canary Wharf's ice rink returns for another winter season this Saturday.
Located in Canada Square Park, you can skate beneath the stunning skyline of the city as it's transformed with a traditional alpine theme, and covered with twinkling fairy lights.
Location: Canada Square Park, Canary Wharf, London, E14
Check out the Bob Marley Musical 
London events: The Bob Marley Musical
This musical honouring the reggae superstar is a riveting dama reflecting on Bob Marley's life and music. Complete with an amazing cast and brilliant soundtrack including hits like "No Woman, No Cry" and "Get Up, Stand Up," The Bob Marley Musical is definitely worth seeing.
Location: 29 Shaftesbury Ave, London W1D 7ES
Visit the We Are History exhibition 
London events: We Are History exhibition
Showcasing works from eleven artists with personal connections to countries in the Caribbean, South America and Africa, We Are History explores the connections between today's climate crisis and legacies of colonialism and is definitely worth checking out.
Location: Somerset House
Play UV cricket at Sixes

London events: Sixes UV cricket
Looking for something new to do with friends? Well UV cricket just might be the thing. Based in Fulham and Fitzrovia, the activity allows budding cricketers to show off their batting skills in Sixes' specially designed nets under pioneering UV lights. 
Images: Rankin; Cockpit Theatre; Canary Wharf; Bob Marley Musical; James R Moyle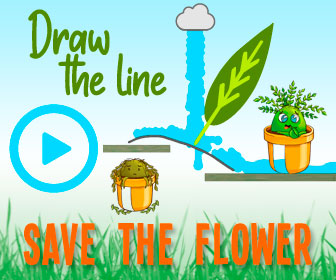 Source: Read Full Article